El INmusic 2018 ha anunciado la incorporación de Interpol a su cartel. Además de la banda americana, también se suma el colectivo Reykjavíkurdætur.
La artista americana se suma en la programación del INmusic 2018 a los anteriormente anunciados Queens of the Stone Age, Nick Cave & The Bad Seeds, David Byrne, Alice in Chains, St. Vincent, Portugal. The Man, The Kills y Frank Carter & The Rattlesnakes.
Interpol, al INmusic 2018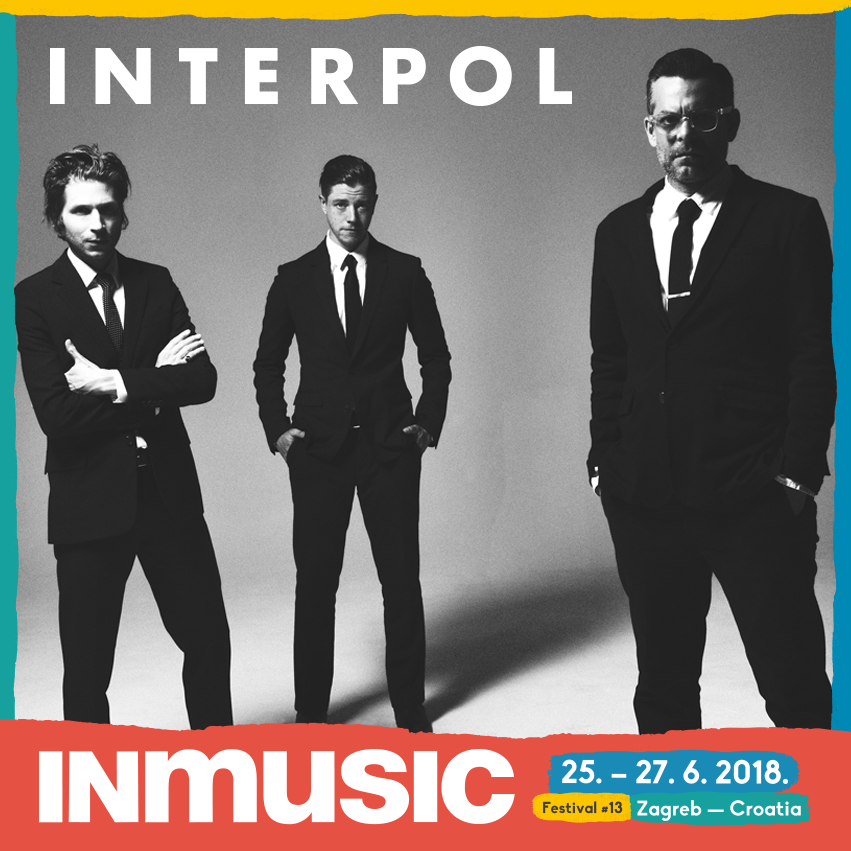 El INmusic Festival tendrá lugar los días 25, 26 y 27 de junio de 2018 en Jarun-Zagreb (Croacia). Más información aquí.
Página oficial: inmusicfestival    Facebook    Twitter
¡Recuerda consultar el calendario de confirmaciones de festis para enterarte de todas las novedades!