Rage Against The Machine, Muse y Jamiroquai encabezan la primera edición del Andalucía Big Festival, un nuevo festival creado por el Mad Cool y que se celebrará el próximo septiembre en Málaga.
La primera tanda de confirmaciones la completan Vetusta Morla, Biffy Clyro, Glass Animals, Years & Years, Michael Kiwanuka, Paolo Nutini, Stereophonics, Run The Jewels, Los Planetas, Kurt Vile & The Violators, Aurora, Kevin Morby, 091, Lucy Dacus, Los Zigarros, Gus Dapperton, Sports Team, Yard Act, Morgan, Nova Twins, Wargasm, Niña Coyote eta Chico Tornado, Montell Fish, Life, Sylvie Kreusch, The Dip, JavyPablo, Goa y Ghouljaboy.
Las entradas ya están a la venta aquí.
Primeras confirmaciones del Andalucía Big Festival 2022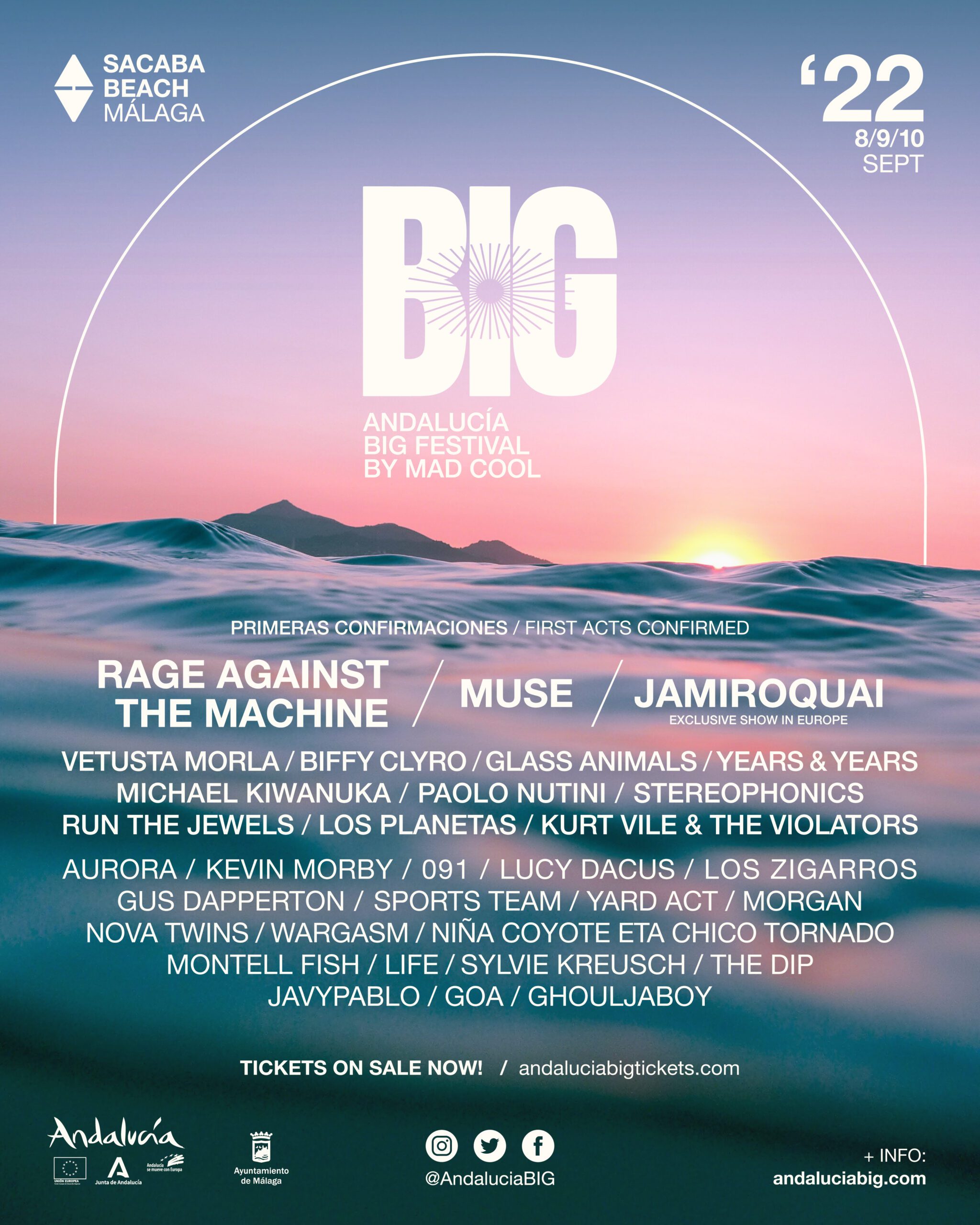 El Andalucía BIG Festival se celebrará los días 8, 9 y 10 de septiembre de 2022 en Málaga. Más información aquí.
Página oficial: andaluciabig    Facebook    Twitter