The Temper Trap es la primera confirmación del Atlantic Fest 2017. La banda australiana actuará el 1 de julio en el escenario SON Estrella Galicia.
The Temper Trap, al Atlantic Fest 2017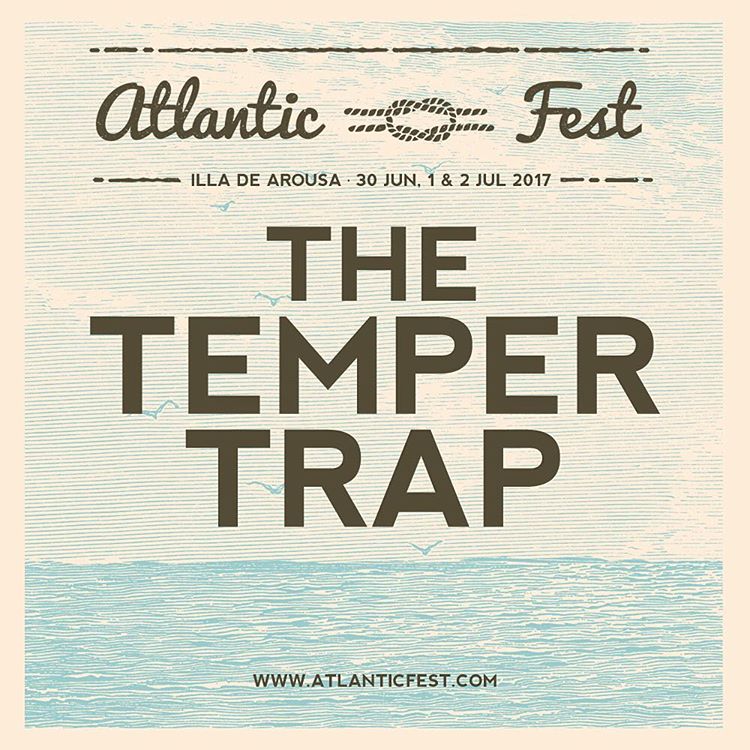 El Atlantic Fest se celebrará entre los días 30 de junio y 2 de julio de 2017 en Illa de Arousa (Pontevedra).
Página oficial: atlanticfest    Facebook    Twitter
¡Recuerda consultar el calendario de confirmaciones de festis para enterarte de todas las novedades!