Nace un nuevo festival en Lisboa, el Kalorama 2022. La capital portuguesa recibirá, durante los tres primeros días de septiembre, a Arctic Monkeys, The Chemical Brothers, Kraftwerk, Ornatos Violeta, Chet Faker, Moderat, Blossoms, Peaches y The Lathums.
Con la promesa de muchos más nombres por llegar, los abonos para el festival ya están a la venta aquí a un precio de 128,40€.
Primeras confirmaciones del Kalorama 2022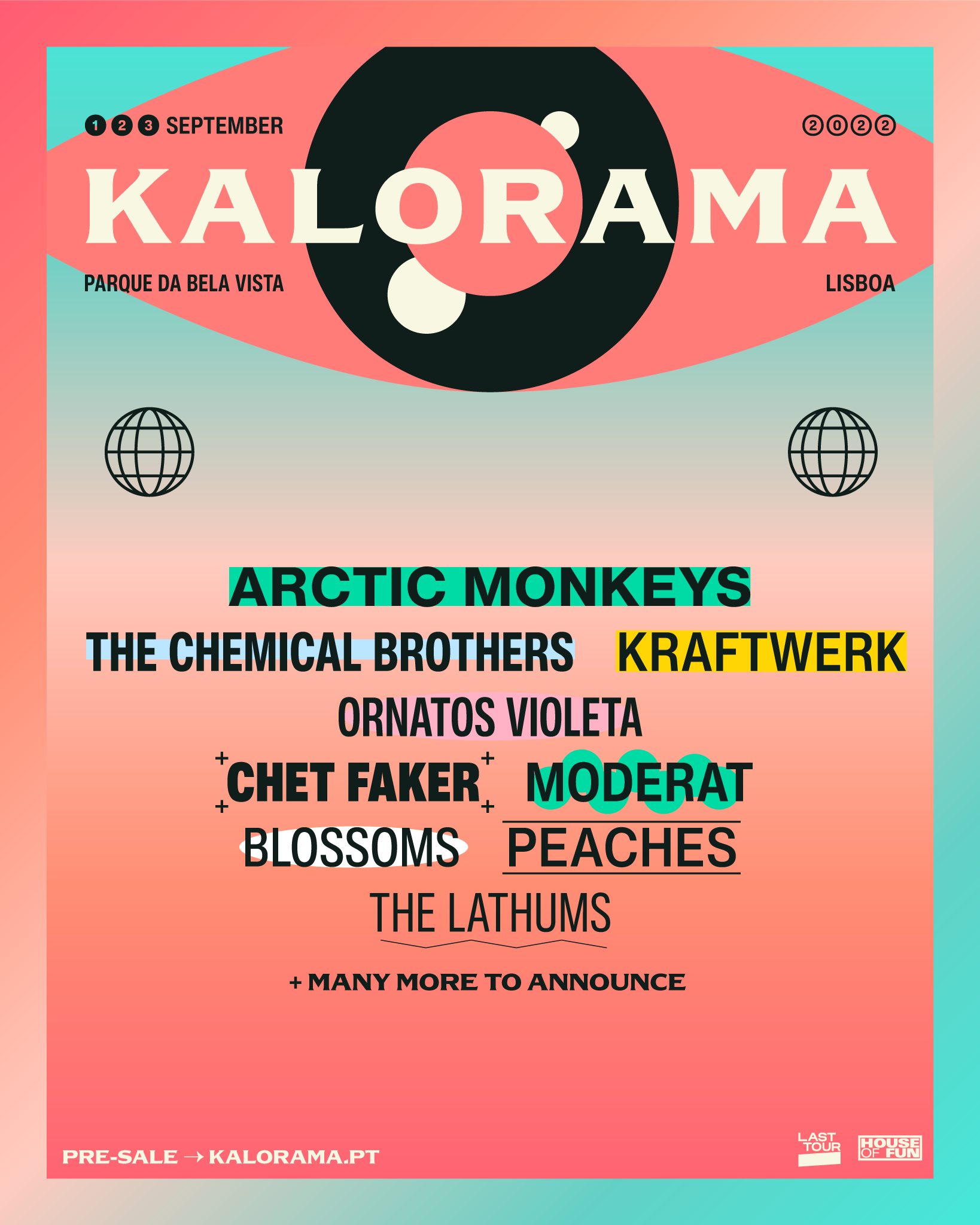 El Kalorama se celebrará entre los días 1 y 3 de septiembre de 2022 en el Parque de Bela Vista de Lisboa (Portugal). Más información aquí.
Página oficial: kalorama    Facebook    Twitter
¡Recuerda consultar el calendario de confirmaciones de festis para enterarte de todas las novedades!