Pearl Jam se suma al cartel del NOS Alive 2018. La banda liderada por Eddie Vedder encabezará el festival de Lisboa en la noche del sábado, 14 de julio.
Programación del festival portugués hasta el momento:
Jueves, 12 de julio

Palco Sagres: Wolf Alice.

Viernes, 13 de julio

Palco NOS: Queens of the Stone Age y The National.
Palco Sagres: Future Islands.

Sábado, 14 de julio

Paclo NOS: Pearl Jam.
Palco Sagres: Mallu Magalhães y Real Estate.
Pearl Jam, al NOS Alive 2018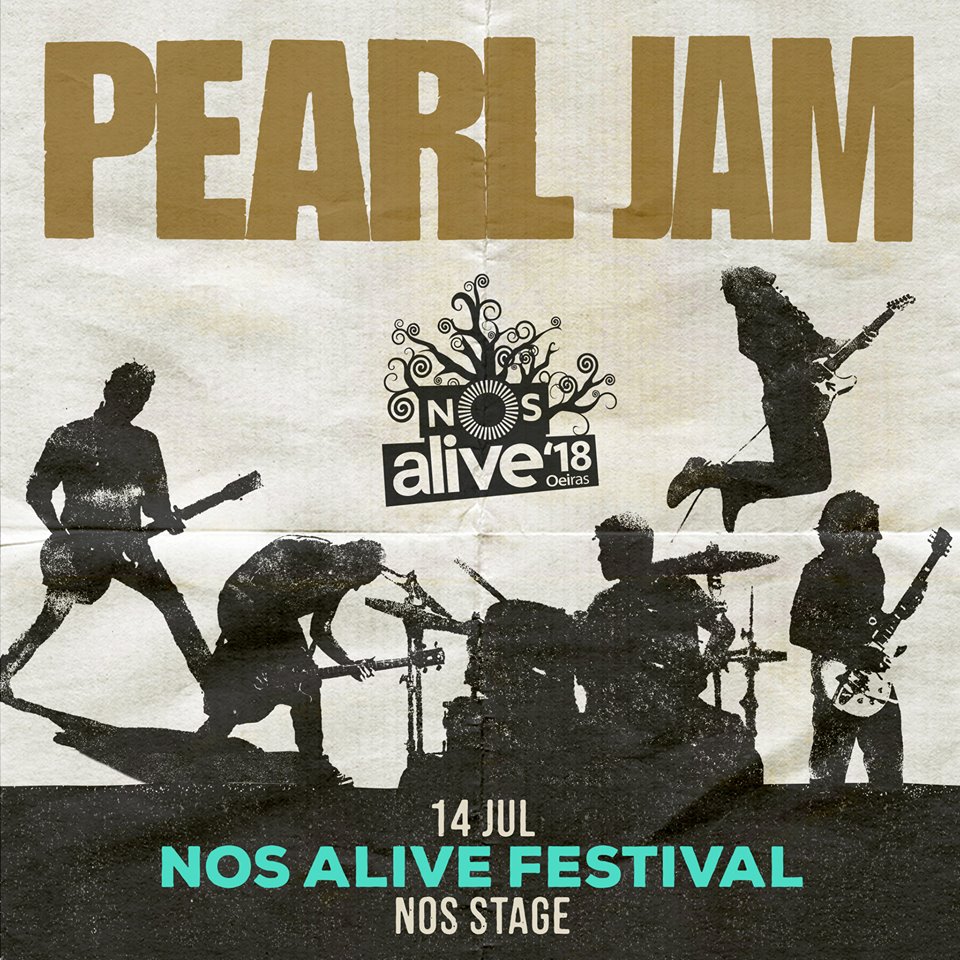 El festival NOS Alive se celebrará los días 12, 13 y 14 de julio de 2018 en  Lisboa (Portugal). Más información aquí.
Página oficial: nosalive    Facebook    Twitter
¡Recuerda consultar el calendario de confirmaciones de festis para enterarte de todas las novedades!