El festival gallego O Son do Camiño 2019 desvela su cartel para su segunda edición confirmando como headlines a Black Eyes Peas, que presentará su nuevo disco «Masters of the Sun Vol. 1», Iggy Pop y David Guetta.
El resto del cartel lo completan bandas de la altura de Die Antwoord, Rosalía, Bastille, Bloc Party, Richard Ashcroft, Vetusta Morla, Dimitri Vegas & Like Mike, The Hives, W&W, Beret, Iván Ferreiro, Graveyard, Royal Republic, Ayax y Prok, Bad Gyal, Second, Varry Brava, Elyella, Full, Shinova, The Zombie Kids, Hard Gz, Molina Molina, Familia Caamagno, Kitai, Igloo, Mordem, Marem Ladson, Baiuca, Alice Wonder, Eme DJ, Cariño y Ortiga.
Hoy se pusieron en venta los abonos para esta nueva edición y en menos de una hora se colgaron el cartel de sold out, vendiendo 25.000 abonos.
Cartel completo de O Son do Camiño 2019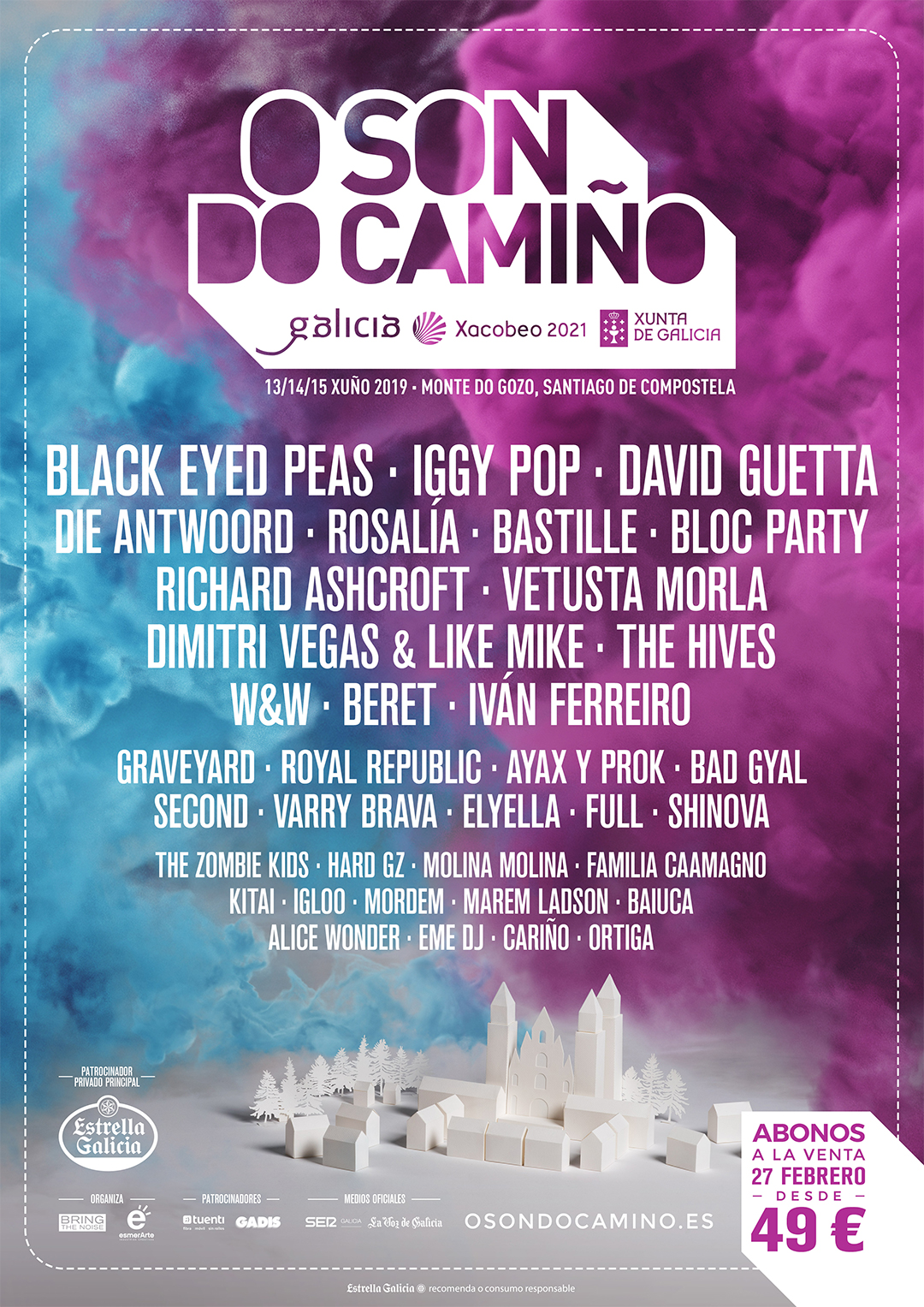 O Son do Camiño tendrá lugar los días 13, 14 y 15 de junio de 2019 en Santiago de Compostela. Más información aquí.
Página oficial: osondocamino    Facebook    Twitter
¡Recuerda consultar el calendario de confirmaciones de festis para enterarte de todas las novedades!