El Vodafone Paredes de Coura 2019 ha anunciado nuevas incorporaciones para su cartel: Suede, Alvvays, Peaking Lights, Jayda G, Black Midi, Cave Story, Khruangbin y Julia Jacklin.
Programación hasta el momento del festival portugués:
Miércoles, 14 de agosto: The National, Julia Jacklin, Parcels y Boogarins.
Jueves, 15 de agosto: New Order, Car Seat Headrest, boy pablo, Yellow Days, Acid Arab live, Krystal Klear, Alvvays, Cave Story y Khruangbin.
Viernes, 16 de agosto: Spiritualized, Father John Misty, Deerhunter, Balthazar, Julien Baker, First Breath After Coma, Peaking Lights, Black Midi, Jonathan Wilson, Connan Mockasin y Romare DJ Set.
Sábado, 17 de agosto: Patti Smith and her band, Mitski, Alice Phoebe Lou, Suede, Kamaal Williams, Flohio, Crumb y Jayda G.
Suede, al Paredes de Coura 2019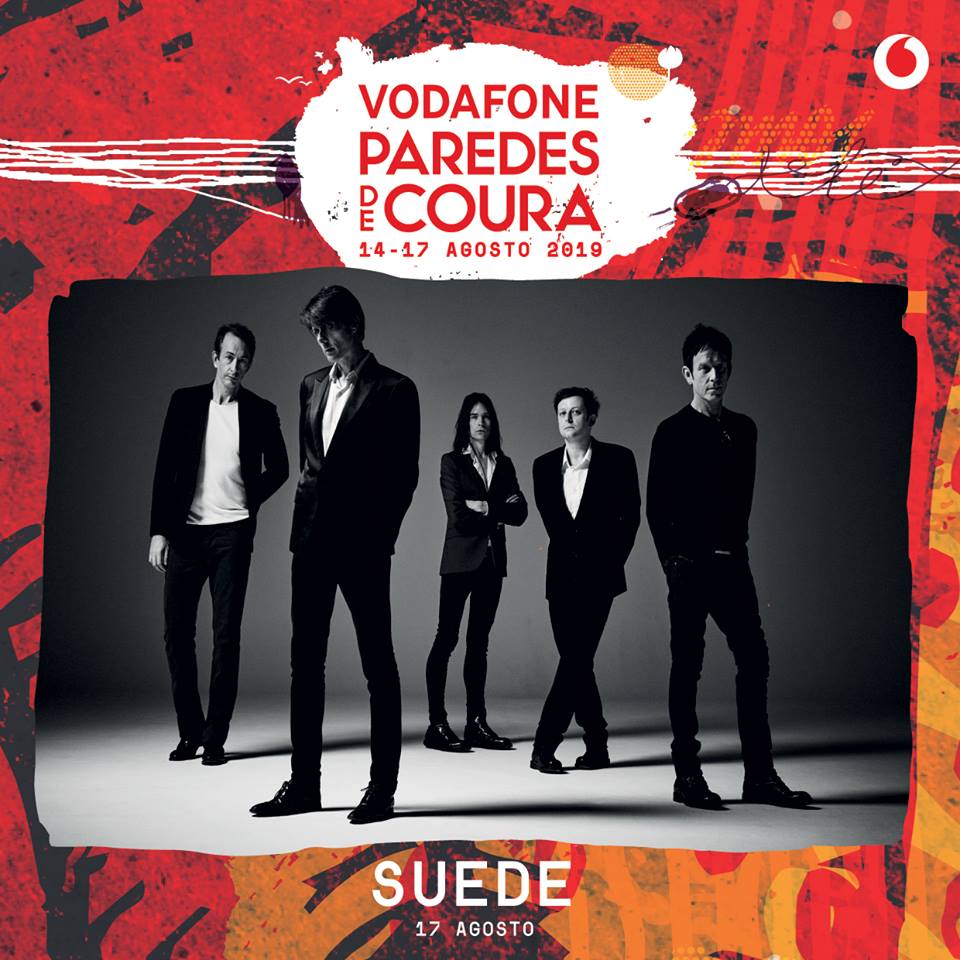 El festival Vodafone Paredes de Coura se celebrará los días 14, 15, 16 y 17 de agosto de 2019 en Paredes de Coura, Viana do Castelo (Portugal). Más información aquí.
Página oficial: paredesdecoura    Facebook
¡Recuerda consultar el calendario de confirmaciones de festis para enterarte de todas las novedades!