Tras la primera confirmación de System of a Down, llegan otros dos cabezas de cartel al Resurrection Fest 2020: Judas Priest y Korn.
Además, también se han anunciado para el 15 aniversario del festival de Viveiro: Meshuggah, Heaven Shall Burn, Sepultura, Madball, Jinjer, Dark Funeral, Amenra, Knocked Loose, Hamlet, Beyond The Black, Lionheart, Elder, Belvedere, Dagoba, The Atomic Bitchwax, Vita Imana, Our Hollow Our Home, Blowfuse, Onza, Thirteen Bled Promises y Cannibal Grandpa.
Los abonos saldrán a la venta el próximo 1 de octubre.
Primeros nombres para el Resurrection Fest 2020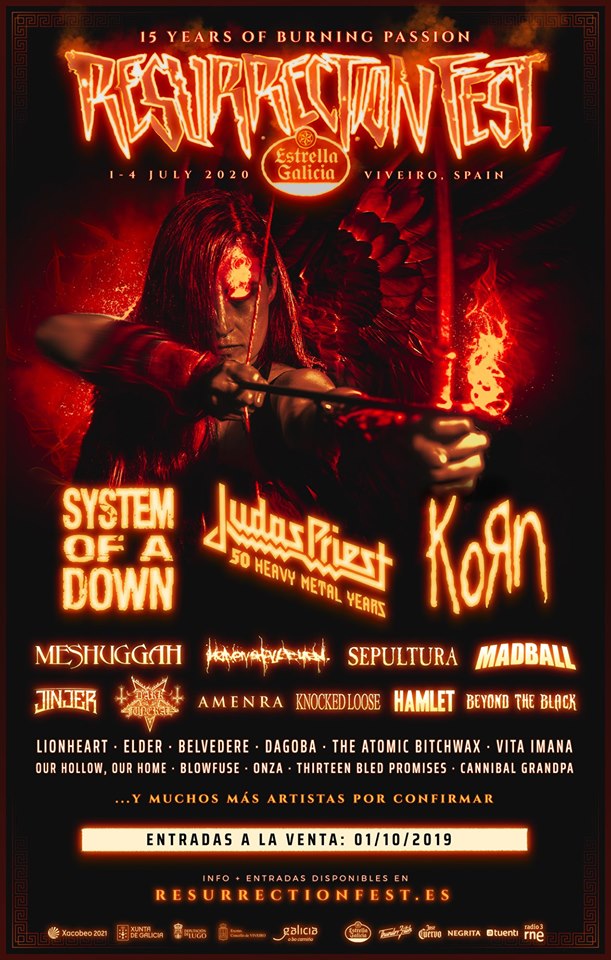 El Resurrection Fest tendrá lugar entre los días 1 y 4 de julio de 2020 en Viveiro (Lugo). Más información aquí.
Página oficial: resurrectionfest    Facebook    Twitter
¡Recuerda consultar el calendario de confirmaciones de festis para enterarte de todas las novedades!