Tras la confirmación de Taylor Swift como cabeza de cartel, el Roskilde 2020 anuncia una primera tanda de nombres.
Así, la 50 edición del festival danés contará también con los nombres de Thom Yorke, Mura Masa, Pusha-T, The Whitest Boy Alive, CHAI, Death By Unga Bunga, Hugorm, Land of Kush, The No Ones, Old Man Gloom y Tropical Fuck Storm.
Primeras confirmaciones del Roskilde 2020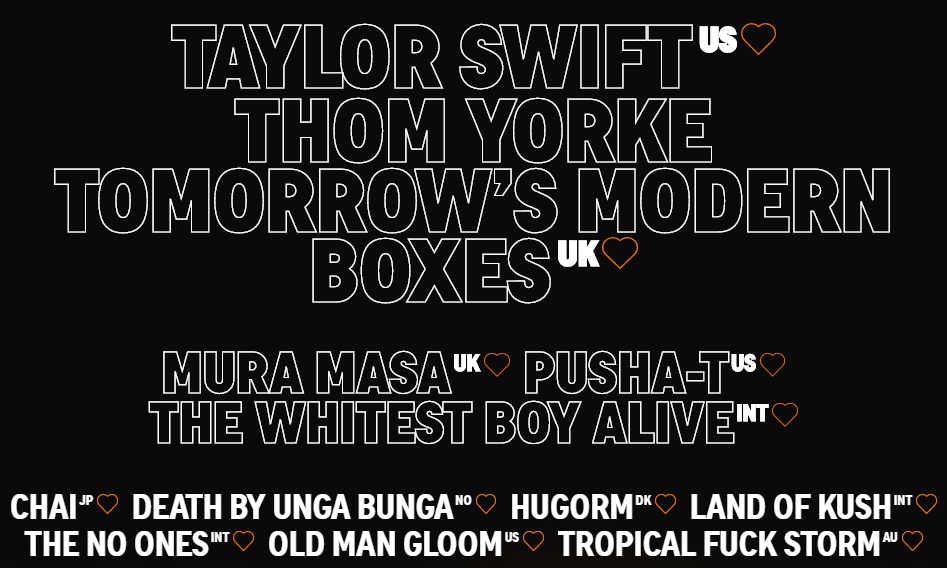 El festival Roskilde tendrá lugar entre los días 27 de junio y 4 de julio de 2020 en Roskilde (Dinamarca). Más información aquí.
Página oficial: roskilde-festival    Facebook    Twitter
¡Recuerda consultar el calendario de confirmaciones de festis para enterarte de todas las novedades!